THE PITTBURGH BLACK HAT SOCIETY NETWORK
We like to welcome all colors of the rainbows, diversity of community, and

all Pagan Paths. As we like to say ...

Witches, Pagans, Heathen & Sundry Folk
...



The Pittsburgh Black Hat Society Network
| | |
| --- | --- |
| Posted on October 23, 2014 at 1:35 AM | |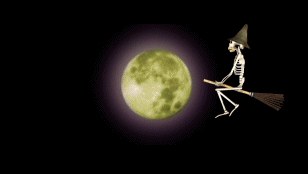 Thursday, October 23, 2014
NEW MOON
Void: 12:23
Scorpio: 16:11
NEW 16:57
Dark, passionate, secretive, fertile, the moment which holds the mysteries of the Universe. Even the New Moon waits until dark to show herself when the moon is in Scorpio. Do you want to know Mother Nature? Sit with her in the dark, silent, listening, watching. Open your senses, feel the currents flow around you as the last days to Samhain go by. This is the harvest time, the Death time, the Mystery time. The Veil thins. Who or what waits to speak to you in the dark?
Storm Ravyn,
The Lady Arion
Categories: None