THE PITTBURGH BLACK HAT SOCIETY NETWORK
Witches, Pagans, Heathen & Sundry Folk
...



The Pittsburgh Black Hat Society Network
| | |
| --- | --- |
| Posted on July 10, 2016 at 7:50 PM | |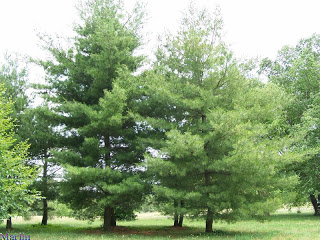 The eastern white pine has the distinction of being the tallest tree in eastern North America. There is a legend from long ago in which there were warring times among the Mohawks and their neighboring tribes. The Mohawk Nation decided to put down their weapons once and for all. They buried their weapons beneath the white pine trees. From that time forward, peace grew through the white pine. An excerpt from The Legend of the Peacemaker in White Roots of Peace by Paul Wallace reads Peacemaker uprooted a white pine, exposing a deep cavern with a river at its bottom. He told warriors to cast weapons into this hole and the river carried the tools of war deep in the Earth. Replanting the white pine, the Peacemaker said, To bury the hatchet signifies the end of war, killing and violence. The Tree of Peace, Peacemaker explained, has four white roots extending to Earths four corners. Anyone who desires peace can follow the roots to their source and find shelter under The Great Tree. -----Eastern White Pine (Pinus Strobus) is a large pine native to Eastern North America, occurring from Newfoundland west to Minnesota and southeastern Manitoba, and south along the Appalachian Mountains to the northern edge of Georgia. It is occasionally known as White Pine, Northern White Pine, or Soft Pine. It is occasionally known as Weymouth Pine especially in Britain. In addition, this tree is known also to the Haudenosaunee Native Americans as the tree of Peace.
It is also medicinal. The inner bark and the needles are a rich source of Vitamin C. It has been estimated that a cupful of strong pine needle tea has more Vitamin C than the average lemon. The pine essential oil is classified as a middle note, that is, its energetic effect is neither stimulating nor sedating, but rather it works to modify imbalanced conditions. One of the healing associations of the white pine tree is resilience. In plant terminology, resilience is a measurement of a plants ability to tolerate conditions of adversity and return to a healthful state. Demonstrating resilience through challenging climatic circumstances, pines remind us of our own ability to weather climatic shifts and to continue to work to secure the well being of future generations through difficult times. The Trees of Resilience are highly valued medicinal by the Native Americans, Chinese, and European cultures, bringing qualities of clarity and peace.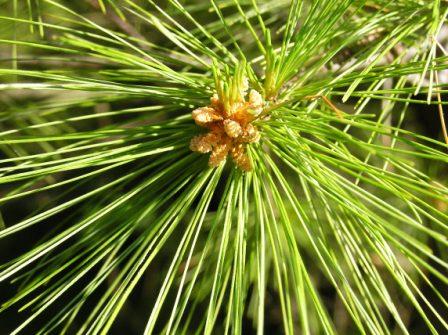 Categories: None