THE PITTBURGH BLACK HAT SOCIETY NETWORK
We like to welcome all colors of the rainbows, diversity of community, and

all Pagan Paths. As we like to say ...

Witches, Pagans, Heathen & Sundry Folk
...



The Pittsburgh Black Hat Society Network
| | |
| --- | --- |
| Posted on October 23, 2014 at 1:15 AM | |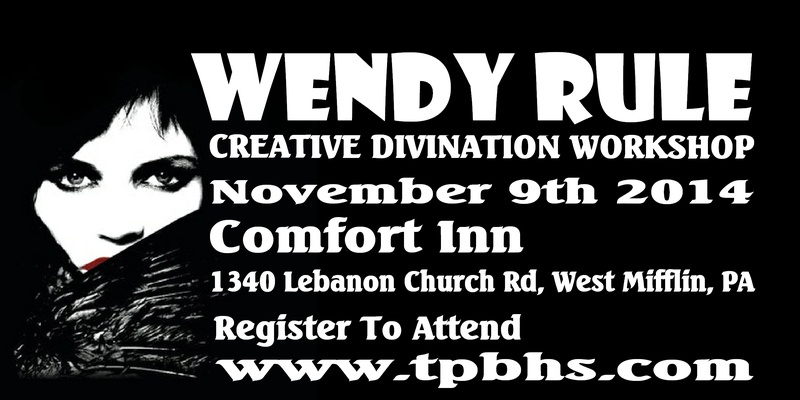 Connect with your deep inner wisdom and the divine flow of the Universe in this hands-on workshop with internationally renowned Visionary Songstress and Magical Life coach, Wendy Rule. Using objects found in Nature and a selection of our favorite personal trinkets, we create unique "Personal Divination Kits" to guide our soul journeys. No previous divination experience necessary – just an open, Magical and inquisitive mind!
COST: $50 for a 3 hour workshop
WHAT TO BRING: A selection of up to 8 trinkets or small objects that hold meaning for you. These could include pieces of jewellery, objects from nature such as Acorns, shells, small crystals etc. Small statues of deities, keys, coins etc etc. Each object needs to be no bigger than, say, a walnut and must be sturdy enough to be shaken in your hands and gently thrown onto the divination table.
We will have refreshments, coffee, tea exct. we love it if you would bring something to share ...
( only 20 spots & we will only reserve your spot when money in hand, we also ask for $5 donation for cost )
send all payments too Ms. Matthews 822 Spring Street, Pittsburgh , Pennsylvania 15104 / I also note any checks that bounce I will require $75 cover the fee of bounced check fee ...
Categories: None